Are you guys ready for this? >.
This just in, the new anime movie of Rurouni Kenshin, the remake of the New Kyoto Arc's first part: Homura no Ori, or Cage of Flames, is already out on the internet! Here's a quick review and a few snapshots from the movie itself:
It's been months since it was premiered in Japanese cinemas. Finally, the higher-ups were able to release it in Blu-Ray last March 21. And thanks to our hardworking unsung fansubbers all over the world, we can now experience the heartfelt samurai slashing passion of Himura Kenshin once again, now in an all new perspective in Full HD!
Shin Kyoto Hen: Homura no Ori is a 46-minute movie that retells the epic story of our wandering ex-Hitokiri Battousai going back to war again to stop Shishio Makoto from taking over Kyoto, and eventually, Japan. This time, from the perspective of Misao Makimachi – well, that's what they said. But that was also the case in the original anime arc, actually. Just that, this movie started with Misao looking for the cold-blooded killer with an X mark on his face, with hopes of knowing Aoshi Shinomori's whereabouts. In the anime series, Kenshin just randomly bumped to the thieving Misao.
The whole original cast have come back for this project, all except for Saito Hajime's seiyuu Hirotaka Suzuoki, who passed away last 2006. Saito will now be voiced by Ken Narita.
It's just strange yet pretty refreshing for me to experience Rurouni Kenshin in this modernized feel of animation: the drawing is pretty sharp, and the details of the surroundings are quite impressive. Although the color and edges of the characters are pretty light, the overall feel of the visuals is unique and beautiful in itself.
With regards to music, you'll definitely feel very nostalgic of the old Rurouni Kenshin tunes as they recorded new pieces that contain similar melodies to the soundtracks of the series and OVAs.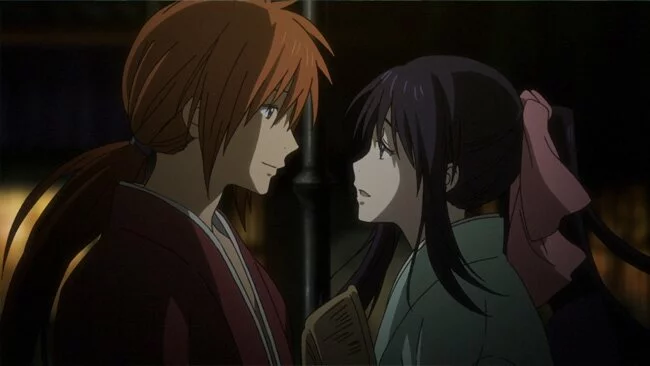 Condensing the multi-episoded arc to just 2 less than 60-minute movies is of course overkill, but the staff has gone ahead and re-written the story the best they could to deliver us a version of the arc with the same intensity with this limited time. For example (spoiler ahead!), instead of Saito having an epic battle with Usui The Blind Sword, Shishio just kills him right off the bat after having interrupted his passionate love-making with Komagata Yumi. Pretty convenient, right!? LOL. That's not what 'exactly' happened, but just watch it to find out XD
Anyway, that's it for now. I have to view this myself. I just skimmed the movie to get screens for you guys and get an overall view on the show. So yeah, I guess you should be getting a copy of this now. Better yet if you order the Blu-Ray version and support Rurouni Kenshin! Who knows, the money you spend buying it now might actually make it to the budget of the live action movie. XD Oh yeah, part 2 premieres August 22, just three days away from the live action!
Here are a few more screens:
Sanosuke Sagara venting out his frustrations on some random forest trees
Kenshin Himura and Seta Soujirou meets face-to-face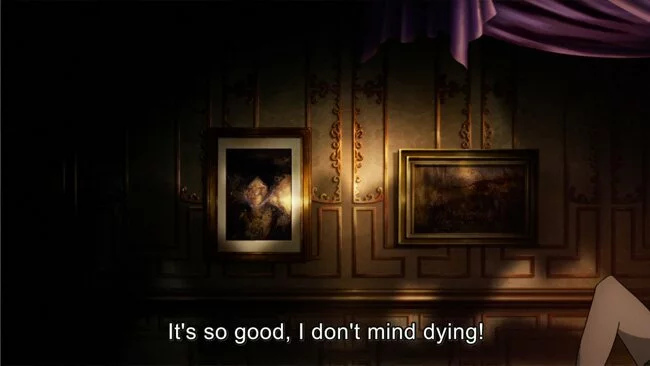 We finally see how the fiery lovers Shishio and Yumi get it on
See? I told you so!
Former Shinsengumi member Hajime Saitou
Misao's state of mind after Aoshi kills ___________
Remember this guy? LOL!
Related posts:
TAGS: aoshi shinomori, homura no ori, kamiya kaoru, kenshin himura, komagata yumi, misao makimachi, rurouni kenshin, rurouni kenshin homura no ori, rurouni kenshin movie, rurouni kenshin new kyoto arc, rurouni kenshin shin kyoto hen, saitou hajime, samurai x, samurai x movie, samurai x new kyoto arc, samurai x shin kyoto-hen, sanosuke sagara, shin-kyoto hen, shishio makoto